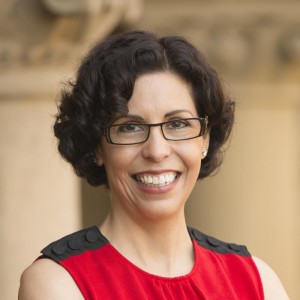 Dr. Paula M. L. Moya is the Danily C. and Laura Louise Bell Professor of the Humanities, Professor of English and, by courtesy, of Iberian and Latin American Cultures, and the Director of the Research Institute of Comparative Studies in Race and Ethnicity at Stanford University.
Moya is the author of The Social Imperative: Race, Close Reading, and Contemporary Literary Criticism (Stanford UP 2016) and Learning From Experience: Minority Identities, Multicultural Struggles (UC Press 2002). She has co-edited three collections of original essays including Doing Race: 21 Essays for the 21st Century (W.W. Norton, Inc. 2010), Identity Politics Reconsidered (Palgrave 2006) and Reclaiming Identity: Realist Theory and the Predicament of Postmodernism (UC Press 2000).
Her teaching and research focus on twentieth-century and early twenty-first century literary studies, feminist theory, critical theory, narrative theory, American cultural studies, interdisciplinary approaches to race and ethnicity, and Chicano/a and U.S. Latina/o studies.
In the past, Moya has served as the Director of the Program of Modern Thought and Literature, Vice Chair of the Department of English, and the Director of the Undergraduate Program of the Center for Comparative Studies in Race and Ethnicity. She has also been the faculty coordinator of several faculty-graduate student research networks sponsored by the Stanford Humanities Center, the Research Institute for the Comparative Studies in Race and Ethnicity, and Modern Thought and Literature. They include The Interdisciplinary Working Group in Critical Theory (2015-2016, 2012-2014), Feminist Theory (2007-08, 2002-03), Americanity / Coloniality / Modernity (2006-07), and How Do Identities Matter? (2003-06).
She was also a founding organizer and coordinating team member of The Future of Minority Studies research project (FMS), an inter-institutional, interdisciplinary, and multigenerational research project facilitating focused and productive discussions about the democratizing role of minority identity and participation in a multicultural society.
Moya is a recipient of the Dean's Award for Distinguished Teaching, a Ford Foundation postdoctoral fellowship, the Outstanding Chicana/o Faculty Member award. She has been a Brown Faculty Fellow, a Clayman Institute Fellow, a CCSRE Faculty Research Fellow, a Beyond Bias Clayman Institute Faculty Fellow, and is currently the Burton J. and Deedee McMurtry University Fellow in Undergraduate Education.